Shares of BeiGene (NASDAQ:BGNE) have risen over 20% in the past year with investor confidence rising as late stage studies are initiated for the firm's promising clinical candidates.
The $1.5 billion Beijing-based company is advancing a deep pipeline of internally discovered candidates, with all compounds in clinical studies both in China and worldwide.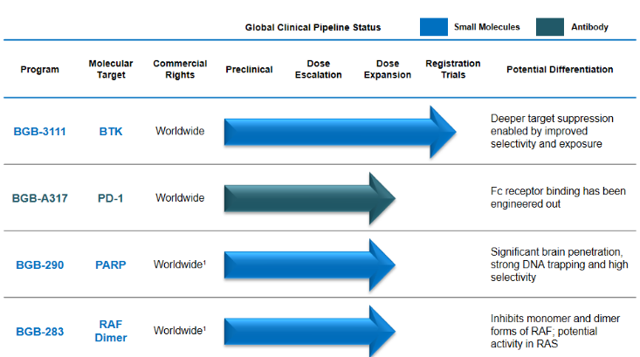 Figure 2: Pipeline (source: corporate website)
Lead asset BGB-311 is the company's potent and highly selective small molecule BTK inhibitor (Bruton's Tyrosine Kinase), which based on preclinical studies could be more selective than ibrutinib, leading to less off target inhibition of other kinases and therefore lower toxicity. Ibrutinib (Imbruvica) did $511 million of sales in the fourth quarter of 2016 alone.
The company has already initiated a global phase three trial comparing BGB-311 to ibtrutinib in patients with Waldenstrom's Macroglobulinemia, as well as a pivotal program in China to treat patients with relapsed/refractory mantle cell lymphoma and relapsed/refractory chronic lymphocytic leukemia/small lymphocytic lymphoma.
As for the company's PD-1 inhibitor BGB-A317, on April 21st management announced the first patient has been dosed in a pivotal study in patients with relapsed/refractory classical Hodgkin lymphoma (CHL). They believe the asset is differentiated from currently approved PD-1 antibodies due to its ability to bind Fc gamma receptor I specifically engineered out, which could result in improved activity.
Key Upcoming Catalysts
Present updated phase I monotherapy data this year
Present data from phase I combination studies of BGB-3111 with obinutuzumab and BGB-3111 with BGB-A317 later this year
Present data from phase I combination studies of BGB-A317 with BGB-290 and BGB-A317 with BGB-3111 later in the year
Present updated phase I monotherapy data for BGB-290 (their PARP inhibitor) later in the year, as well as updated combination data with BGB-A317
Other Information
The company reported a year end 2016 cash balance of $368.17 million, compared to $100.49 million as of December 31, 2015. Research and development expenses for the quarter were $28.9 million and for the full year $98.3 million, quite an increase from $28.10 million and $58.25 million, respectively. This was due to the company´s increased activity in the clinic as programs progress into pivotal trials. I assume dilution or another form of funding will be necessary in 2018.
Also of note, the company will be building its own commercial biologics manufacturing facility in Guangzhou, Guangdong Province, China as part of a joint venture with Guangzhou Development District. Expected direct investments total $330 million to support research and development efforts in China.
Also, the Baker Brothers have been aggressively adding to their position with a total of 3.673 million shares. FMR, Hillhouse Capital Management, Wellington Management Group, and Orbimed Advisors also own significant stakes.
Thesis and Risks
It is noteworthy that in China no immune checkpoint inhibitors are currently approved, an area of significant unmet patient need. Management has shown themselves to be uniquely competent in progressing candidates in a swift manner. Investors would do well to remember that China is home to almost a quarter of the world´s cancer patient population and one-third to one half of cancer patients in certain tumor types.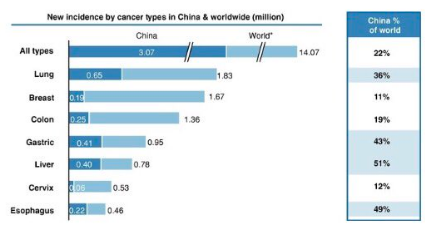 Figure 3: New incidence by cancer type in China and worldwide (source: World Health Organization)
Shares are at relative highs, although they have pulled back significantly since almost hitting $42. I believe the company is an intriguing though speculative long term story- investors who have done their due diligence and agree might be best served to establish a small pilot position in the near term, waiting for future volatility and dips in share price before adding to their position.
Risks include those typical of biotech, including trial setbacks, regulatory risk, disappointing data, and dilution in the medium term (2018). Additionally, the so-called China discount applies here, as disclosure and transparency have been troubling issues in the past for investors holding shares in Chinese companies.
Author's note: My goal is to identify undervalued stocks for my readers with favorable risk/reward profiles and catalysts that could propel shares higher. I categorize ideas into near-term, medium-term (months to a year), and long-term (multi-year), based on when I expect outperformance to potentially occur. I also highlight intriguing dividend picks for my 20/20 model income portfolio, a strategy that balances diversification, yield, and capital appreciation in a unique manner. If that interests you, consider clicking the follow button at the top of the article, next to my name. For my real-time followers, on my blog I also post bi-weekly watch lists to discuss names on my radar and fielding your suggestions, as well as occasional market/sector overview pieces and interviews with corporate management.
Disclosure: I/we have no positions in any stocks mentioned, and no plans to initiate any positions within the next 72 hours.
I wrote this article myself, and it expresses my own opinions. I am not receiving compensation for it (other than from Seeking Alpha). I have no business relationship with any company whose stock is mentioned in this article.