OFFICIAL SCAM URL: britcoinsystemapp.com
The Britcoin System claims to be this awesome Bitcoin trading app that is highly profitable. Well, we have it on good authority that this pile of junk software is anything but real, legiy, or profitable. We have found plenty of scam factors and lots of evidence to bury this horrible crypto trading scam 6 feet under once and for all. This is our Britcoin System scam review and we are here to provide you with fair warning about the very real danger which this crypto scam will put you in.
Britcoin System App – AN OLD SCAM RECYCLED!
The first thing that we noticed about this particular Bitcoin trading system is that it is a complete rip off of another scam that we busted a while back. Now, a rip off might not be the right word per say, but it is a rehash of an old Bitcoin trading scam called the Bitcoin Aussie System. We chopped this scam down to size a while back.
We were hoping that it would stay gone once and for all, but this does not seem to be the case. The owners of the Bitcoin Aussie System clearly just decided to rename their crypto trading scam, give it a slightly different look, and try again. Heck, even the fake owner is the same for both systems. If you take a closer look, it is very clear that both of these scams are the exact same thing, just with a different name and a slightly updated look. Folks, it was a scam back then and it is still a scam now!
Britcoin System Software – JASPER BOYLE?
Something that we know with absolute certainty about the Britcoin System scam is that the owner is not real. We are told that a man named Jasper Boyle is the leader of this operation. Apparently, it is him speaking in the presentation video. However, all we get from him is some cheap and low budget voice narration. There is actually no way to confirm that this Jasper guy is the real deal, especially because we never even get to see the man's face.
Just like with the Bitcoin Aussie System, Jasper Boyle is still nowhere to be found. Other than his association with this crypto trading scam, he has absolutely no online presence whatsoever. It is clear that the owners of this Britcoin System scam are using a scapegoat, a fictitious character, in order to keep their own identities hidden. The only reason for doing something like this is because there is something illegal going on here. The real owners of this crypto trading scheme are choosing to stay hidden in a shroud of anonymity and it is because they do not want to end up behind bars for stealing your money.
Britcoin System User Testimonials – FAKE!
Another thing that quickly came to our attention has to do with the Britcoin System user testimonials. To keep things short and sweet, they are all completely fake and fabricated. The people who we see, the people portraying happy users of this system, are nothing more than stolen or purchased stock images from other websites.
These faces have been combined with fake names in order to create these so called happy users. However, we guarantee that the people featured here do not even know that their faces have been used at all. The Britcoin System user testimonials are made up out of thin air, they are way too good to be true, and the people are completely phony. These user testimonials are not to be trusted in the very least.
Britcoin System Scam App – HOW DOES TRADING WORK?
The next aspect of this Britcoin System trading scam that does not make any sense is how trading actually works. We are told that this is a 99.9% accurate and totally risk free trading system that will put thousands of dollars in our pockets on a daily basis. However, we are never shown any proof or evidence that this trading platform actually exists, let alone that it works at all. There is no mention of trading strategies, algorithms, or even whether or not this Britcoin System app is fully automated.
There is literally zero good information provided to us, which is of course highly suspicious to say the least. Moreover, it is simply impossible for any crypto or Bitcoin trading system to be 99.9% accurate. Trading involves risk and there is no way to mitigate all of it. There is no such thing as a totally risk free crypto trading system. It is not possible to achieve near 100% trading accuracy no matter what program you are using and no matter who you are. This is just a lie meant to fool newbies into signing up and depositing money with this Britcoin System scam app.
Britcoin System Software – NOT PROFITABLE!
Perhaps the most telling sign that there is a scam afoot here is that the Britcoin System app is just not profitable at all. We have talked to hundreds of people who have already been scammed out of their hard earned money by these crooks, and the numbers are growing by the hour.
The bottom line is that not a single person has ever made a single penny in ROI with this horrible crypto trading scam. It is a total rip off, an easy way for the anonyms criminals in charge to steal your money, and nothing more.
Britcoin System Scam – CHEAP MARKETING TRICKS!
On a side note, these clowns use a bunch of cheap marketing pressure tactics to try and get people to sign up RIGHT NOW! The claim is that there are only a couple of hours left for you to sign up for free, before the opportunity of a lifetime disappears forever. Don't trust this lie folks, it's just a pressure tactic and there is no merit or truth to it whatsoever.
Britcoin System Scam Review – Conclusion
The bottom line is that this Britcoin System app is nothing more than a complete rip off, an epic exercise in thievery. If you want your money to be safe, just stay away from this Britcoin System scam.
BEST CRYPTO TRADING SYSTEM: MAXIMUS EDGE CRYPTO BOT!
CLICK: READ OUR LATEST MAXIMUS EDGE CRYPTO BOT REVIEW RIGHT HERE!
SIGN UP FOR MAXIMUS EDGE CRYPTO BOT BELOW!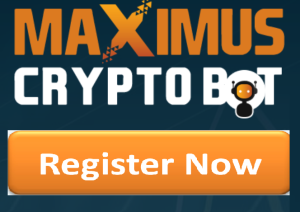 IMPORTANT: If you have any questions, issues or you experience any problems please email us and we will be glad to assist you. Our contact customer support email is: [email protected]. If you register with this service from our website then you will always have our full free support in case you run into any issues or problems. Remember that you are not alone, with us you will always be safe!
To date, we have settled close to 2,000 trading disputes and we will not stop until we put every last scam out of business! If you have been cheated out of money or scammed by any fraudulent trading service, we encourage you to reach out to our complaint center for free help. If you need help, we will provide it for you!
For more information regarding Cryptocurrencies and Crypto trading please visit our sister site: cryptocurrencyarmy.com
Thank you very much for reading this detailed review. Subscribe to our blog in order to be fully protected and to be up to date with all binary options services out there. Additionally please share and follow us on Facebook, Twitter, Google+ and Pinterest. See you next time!
Summary
Reviewer
Binary Options Army
Review Date
Reviewed Item
Britcoin System
Author Rating
Related