Quick Take
Drone and consumer electronics maker Mota Group (Pending:MOTA) has filed terms for its proposed $6 million IPO. MOTA wants to sell 650,000 units of stock and warrants at a price of $9.99 per unit, valuing the company post-IPO at around $21 million.
While revenues are growing, other financial indicators are negative, with ballooning cash burn and rapidly dropping gross margins.
Management still hasn't provided substantive details about its strategy to focus its consumer drones on the commercial market, which is comprised of highly specific use cases and long sales cycles requiring expensive direct sales efforts.
My opinion is to AVOID the IPO.
Company Recap
San Jose, California-based Mota was founded in 2003 by CEO Michael Faro, who is joined by his wife Lily Ju, chief product officer.
The company manufactures a range of consumer and commercial drones as well as general consumer electronics via two business segments:
MOTA – Recreational and commercial drones
TAMO – Consumer electronics and accessories
Below is a brief explainer video:
(Source: Paul79UF)
The company sells its products direct and through a variety of online and offline retailers and distributors.
Competitors in the consumer and commercial drone market are too numerous to describe, as the 2016 drone market graphic below shows: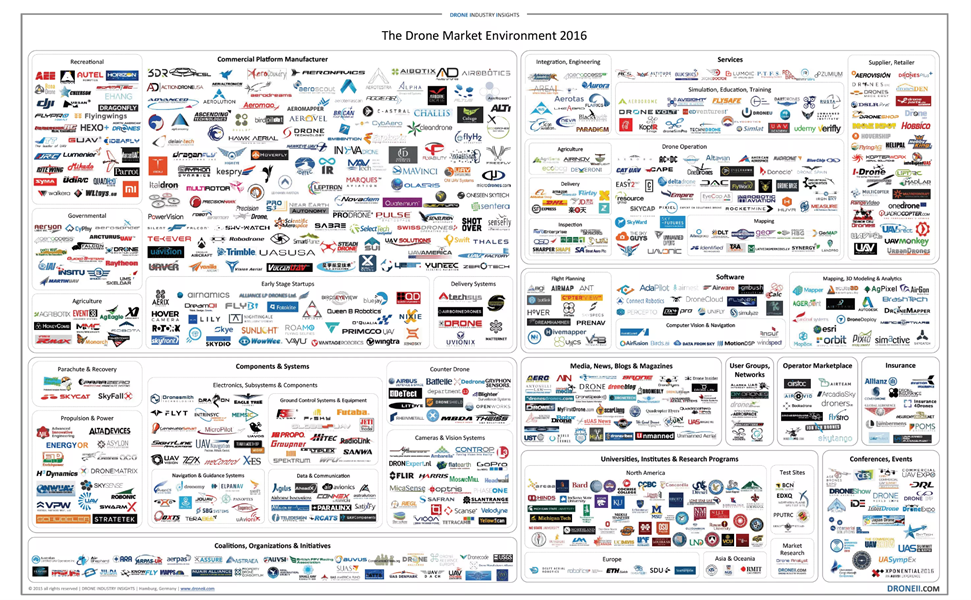 (Source: Drone Industry Insights)
Commentary
I previously wrote about MOTA's IPO filing in my article, Mota Group IPO Has Too Much Competition.
In that article, I highlighted the brutal competition for undifferentiated products in the consumer drone market, which management says it has been a focus since 2015.
Additionally, while management states grand plans to introduce its drones into military and law enforcement markets, details are nonexistent on how it's going to achieve this on the small scale that the company operates and the lack of purpose-built approach to its line of consumer-oriented products.
While the market for consumer drones is large, the competition is high and includes industry heavyweight DJI.
On the financial performance side, Mota is growing revenues in its most recent six-month period ending December 31, 2016, but gross margins have dropped from 48% for the same period in 2015 to 36%, as the financials show below: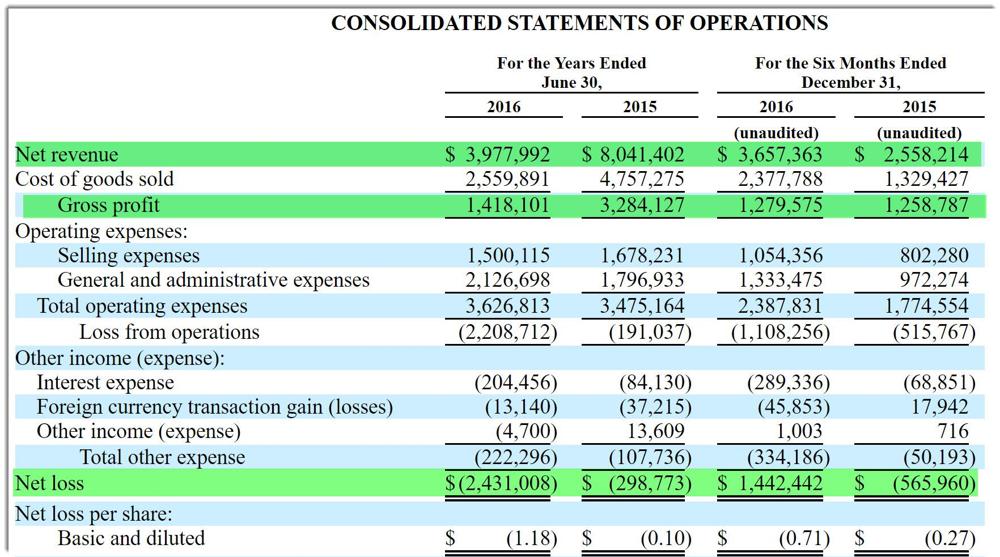 (Source: Mota Group S-1/A)
Furthermore, Mota has used $1.45 million in cash flow from operations in the most recent six-month period, approaching the $1.7 million cash benchmark that it used in all of FYE 2016. This proves cash burn is accelerating dramatically in order to "purchase" sales.
In my view, Mota's financials are showing deteriorating business fundamentals, and management hasn't provided serious details of how it intends to attack the commercial and law enforcement markets with its primarily general purpose, consumer-oriented line of drones.
Therefore, my opinion is to AVOID the IPO.
I write about M&A deals and IPOs. Click the Follow button next to my name at the top or bottom of this article if you want to receive future articles automatically.
Disclosure: I/we have no positions in any stocks mentioned, and no plans to initiate any positions within the next 72 hours.
I wrote this article myself, and it expresses my own opinions. I am not receiving compensation for it (other than from Seeking Alpha). I have no business relationship with any company whose stock is mentioned in this article.