Video Game Industry
     The following books and guides can help you improve your prospects of succeeding in the industry. They are recommended for people who are new to starting up their own gaming business.
Game Development Essentials: Game Industry Career Guide by Michael E. Moore and Jeannie Novak, October 2009
     The practical guide introduces its students to the world of the industry and its strategies. Here, you can find the expert's advice on how to start up your own business by guiding you through a typical company structure, a clear analysis of the gaming culture, career paths and possible jobs.
21st Century Game Design by Chris Bateman, August 2009
     This book is not just about design; it gives you the answers to the crucial questions: What is your targeted audience and what is the best way to design your game according to them? Every descent designer knows how to design a game, however, learning how to do that in a way that satisfies players' needs is a completely different thing that requires more than just a technical skill.
Extra Lives: Why Video Games Matter by Tom Bissell, Jun 2011
     In Extra Lives, renowned writer and game enthusiast, Tom Bissell, takes you on a ride of the significance of video games which are nowadays perhaps the most popular art form. He explains why the games are so profitable in the entertainment world, why are they so appealing to us, and what is their meaning artistically.
According to Specific Video Game Genre
     When saying "video games" you usually think about arcade/strategy/RPG/MOBA and so on, but you'll hardly think of slots. However, casino machines are also a member of the gaming industry and they need to be given special attention. The next books will give you the insight on how to write and play certain game genres, including slots:
The Slot Expert's Guide to Playing Slots by John Robison, January 2002
     Not only does this pocket-sized book contains all you need to know on how to play slots, but you can easily carry it with you and use it as a help guide in casinos.
  It teaches you about:
– The difference between low and high volatility machines;
– Paying lines, multipliers and progressives;
– When to bet max and when to smaller your betting amount.
     The guide is initially created for beginners, but its pieces of advice can be of use for all gambling lovers.
Writing For Video Game Genres: From FPS to RPG by Wendy Despain, February 2009
     The book, written by the members of the International Game Developers Association, delivers the practical samples on how to write different genres: first-person shooters, role-playing games, MOBA, sports games, real-time strategy ones etc.
About the Most Popular Video Games
     Among many video games, there are the most profitable ones played by the millions of devoted fans worldwide, therefore, you can find various stories about them that are interesting for both newbies and experienced players to read:
Masters of Doom: How Two Guys Created an Empire and Transformed Pop Culture by David Kushner, May 2014
     The true story about John Carmack and John Romero, creators of one of the most successful franchises in the gaming history – Doom and Quake, until the same games split them apart. The book is not only about the masterpiece game series, but also about friendship, youth and creativity of the two men.
Understanding Minecraft: Essays on Play, Community and Possibilities by Nate Garrelts, September 2014
     Minecraft's world is so complexed that it definitely deserves a few books explaining it and giving us new ideas. It gives freedom to build and create with no limitations but the ones in our head. The books shows you a variety of possibilities in the digital space.
The New Books
     The three best-seller books look more like gaming-world stories, rather than being focused on the games itself. Even the non-gamers can find them interesting and motivational:
 Embed with Games: A Year on the Couch with Game Developers by Cara Ellison, November 2015
     Embed with Games is an anthology in which Cara explains what she has experienced when meeting game developers from around the globe, and offers the documents about their lives and work.
Console Wars: Sega, Nintendo, and the Battle that Defined a Generation by Blake J. Harris, June 2015
     This is a story about a family man that had nothing to begin but a scrappy gaming company, an incredible imagination and a power to turn his problems into advantages, but yet again, he managed to inspire a group of people which resulted in a birth of $60 billion dollar industry.
A Brief History of Video Games: From Atari to Xbox One by Richard Stanton, July 2015
     This brief history will show you the path of development from the original, simple games to the ones featuring impressive graphics and sounds, which have transformed with the help of a constantly improving technology.
The New Guides on Video Games
     With the well-known, up-to-date games comes a guide on how to play them with the explanation of their maps, characters, weapons, etc. This is a great help for gamers to read before they start the gameplay.
Grand Theft Auto V Limited Edition Strategy Guide by Tim Bogenn and Rick Barba, September 2013
  It includes the following information about the game:
     -Main story and mission maps;
     -Collectibles;
     -Hobbies and pastimes;
     -Vehicle showroom;
     -100% completion.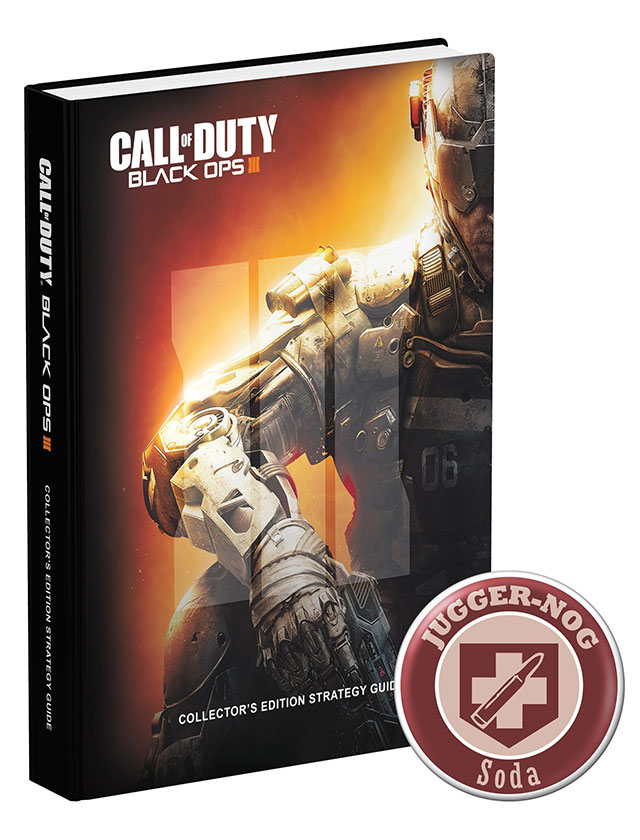 Call of Duty: Black Ops III Collector's Edition Guide by Prima Games, November 2015
  The guide consists of:
     -Campaign walkthrough;
     -Detailed maps;
     -Complete arsenal;
     -Multiplayer modes.