The honeymoon is that perfect time when you can finally have a rest after the wedding cares and give all your time to your beloved one. Of course, you can just stay at home and order pizza every day for a week (because love is all you need) but we have at least 5 amazing run-away ideas for a great honeymoon.
1. Paris
This may sound a little bit too much of a mainstream, but Paris is by no doubt one of the most popular honeymoon destinations among the newly-weds from all over the world. The city is full of love and has a lot to offer to the couples. You can go to the Louvre to see the most romantic canvas of the old masters, climb the Eiffel tower holding hands or just walk along the narrow streets, have fresh croissants for breakfast and buy your wedding presents on the Champ Elysees. But, actually, France is not only about Paris. If you have enough time, you can also take a trip to the South France where lavender fields make a perfect spot for pictures and create the unforgettable atmosphere. The perfect plan then will sound like a couple of days in Paris, a week to travel along the south part of the country and then, maybe, a trip to the ocean?
2. Maldives
When we think about Maldives, blue water, white sand and small beautiful villa on the remote ocean shore are what come to mind. And this already sound like a perfect honeymoon idea. No sightseeing, no social interactions, just two of you drinking papaya juice somewhere on the private beach. And if you get bored, there are always the craziest options like underwater nightclub or nighttime diving. This kind of holiday will probably cost a pretty penny but you will never forget the trip. Most of the decent hotels in this part of the world have special offers for the honeymooners so you can, at least, expect the bottle of champagne and fresh flowers in your room.
3. Las Vegas
If you are not a romantic kind of a couple and just want to have fun on your honeymoon, Vegas is what you need. The best casinos, hotels and entertainment spots of the world are waiting for the just-married couples on the Las Vegas Strip. That's the place where you both can drink champagne for breakfast and don't feel guilty. Online casino fans can finally go offline and try playing roulette, blackjack or various slot machines. And your luck is probably doubled when there are two of you! And there is always something to do when you get tired of gambling and shopping. For instance, you can take a copter-trip to Grand Canyon and spend a day watching one of the most spectacular natural interests ever. Or rent a car and go for a ride to the Death Valley which may sound not too romantic but is still worth seeing.
4. Italy
Italy is a country full of cool honeymoon destinations. You can start with romantic channels of Venice (they call it the Bride of the Sea for a reason), then move to the historical places of Rome and end with the classy shopping in Milan. But you'd better buy the one-size-bigger clothes since you will definitely not be able to skip tasty Italian food. Tons of pizza, pasta and gelato, new wine and lots of sun make a perfect combination for a nice week or two after your wedding. If you want to see the most of the Italy, you can rent a car a make a trip all over the country or, if you are short of time, take a plane to move faster from one point to another.
5. Dubai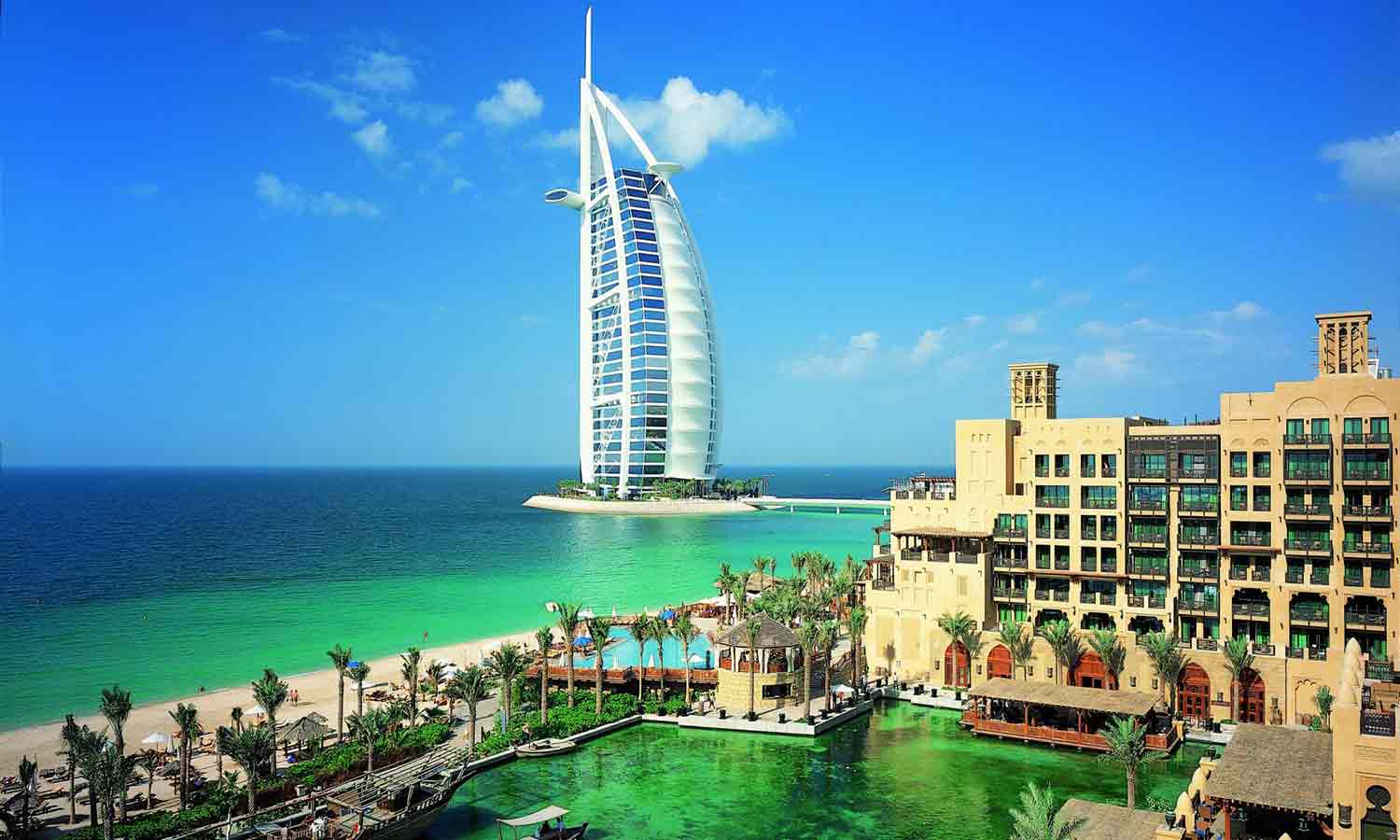 The United Arab Emirates are not very popular among the newly-weds and this is a big mistake. Dubai is a very exotic and a unique place which can be a great travel destination both for a honeymoon or just for a holiday if you are not afraid of the really hot weather. For the last few decades, Dubai has turned from the hot empty desert to the absolutely luxurious city full of expensive hotels, restaurants and shopping spots. Here you can easily combine the beach holiday with the unique adventures such as camel ride or watching the fishes in the biggest aquarium in the world.
Wherever you decide to go, the best thing to do is to plan your trip in advance, book all the tickets and hotels so you can completely relax and think of nothing but two of you. May your amazing honeymoon trip be the beginning of the amazing married life and a great adventure!