Introduction
(Source: Free Digital Photos)
Last year, I made the case that one should never rely on earnings estimates from Wall Street analysts to determine their individual stock buying. You can find that piece here. Research from a variety of sources proves that Wall Street analysts are really bad at predicting earnings, and they do little to correct the situation. To make sure that I was on the right track then, and to create a foundation that will warrant the rest of this article, I reran the tests to make sure I am still valid.
Assuming that companies with 15% growth rates have a better chance of doubling over a five-year period, I looked for S&P 500 companies where three or more analysts project earnings growth to average over 15% over the long term. How did those companies do? The average portfolio yielded 7.23%± 25.85% annually, based on 12-month rolling averages. What if, though, one just used a five-year historical growth number of those companies which historically average 15% earnings growth, or better? How did those portfolios perform? Those portfolios returned 8.76%± 20.80% per year. This is far better than relying on analysts' estimates. To really prove the point, the analysts selected portfolio outperformed the market 64.2% compared to the historical approach which outperformed the market 83.6% of the time. As a note, I use Portfolio123 to analyze and backtest my theories. All market analyses begin in 1999.
To drive home the point, it would be interesting to see how many misses The Street has in terms of growth projections. At any given time, around 104 companies are projected to have earnings growth greater than 15%, yet five years later, around 203 had 15% earnings growth over the previous five years. That means there were at least 99 companies where the analysts had it completely wrong. I don't know if this convinces anyone, but this kind of underperformance does not give me great faith that the Wall Street experts can do any better than the individual investor. It certainly helps explain why so many mutual funds fail to beat the overall market; they don't really know whether their predictions are any good or not.
Analysts' Ratings Are Not Any Better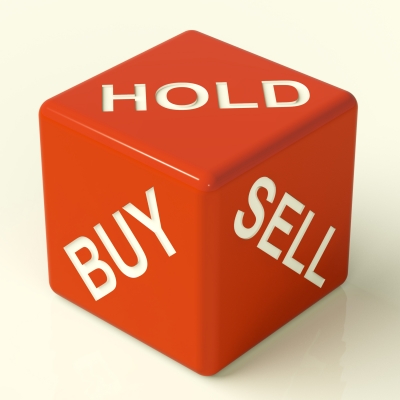 (Source: Free Digital Photos)
What about "Buy" ratings from analysts? Are they any better? The evidence says, "No." Here is my case. While I would like to write a long narrative about how certain stock ratings perform, I will let the numbers do the talking, as that is my usual approach. Table 1 uses portfolios that were strictly composed of stocks with the specific ratings listed. It should be noted that not every period had companies that had "Strong Buy" or "Strong Sell" ratings. I had to account for those periods. Again, the analysis was limited to S&P 500 holdings only. The Robustness of the strategy is a measure of how often the approach outperformed the overall market. The testing period is from January 1999 to April 2016
| | | | | |
| --- | --- | --- | --- | --- |
| Average Rating | Number of Portfolios | Performance | Market Performance | Robustness |
| Strong Buy | 832 | 4.72%± 29.33% | 2.06%± 19.91% | 58.7% |
| Buy | 902 | 8.45%± 19.63% | 2.93%± 19.49% | 85.1% |
| Hold | 902 | 10.77%± 22.82% | 2.93%± 19.49% | 78.4% |
| Sell | 691 | -4.26%± 51.94% | 3.91%± 19.62% | 51.9% |
| Strong Sell | 190 | -9.62%± 52.38% | 8.36%± 19.81% | 8.2% |
Table 1
First, one notices that the portfolios that were built based on whether the companies had a "Sell" or "Strong Sell" rating did lose money, as one would expect. That is what those ratings are supposed to do; help clients to avoid money pits. It is the other end of the spectrum that leaves me scratching my head.
As the table clearly shows, "Strong Buy" ratings underperform companies that receive a more tepid "Buy" rating and do not come close to performing as well as companies with the mundane "Hold" rating. What makes this even more ironic is that the market performs at a 13.9% annual yield when no companies receive a "Strong Buy" rating of any kind. It gets even stranger when one attempts to correlate the number of companies with these specific ratings and the overall market performance.
| | |
| --- | --- |
| Average Rating | Market Correlation (r) |
| Strong Buy | -0.45 |
| Buy | -0.28 |
| Hold | 0.40 |
| Sell | 0.10 |
| Strong Sell | 0.15 |
Table 2
This data pretty much shows that the higher the frequency rate where companies have a "Strong Buy" rating, the worse the market performs. Conversely, when more companies have "Hold", "Sell", or "Strong Sell" ratings, the better the market performs. If Wall Street analysts were any good at their jobs, then none of this should be occurring, yet it does anyway.
What about Market Timing?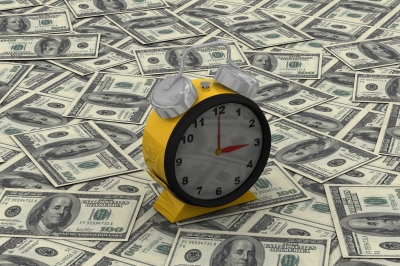 (Source: Free Digital Photos)
In mid-October 2007, the stock market was at an all-time high. This happened even though several warning signs were not only on the horizon but were actually in the rearview mirror too. By the time the market hit its high on October 9, 2007, these were the number of stocks that had specific ratings:
| | |
| --- | --- |
| Average Rating (October 6, 2007) | Total Number of S&P 500 Companies |
| Strong Buy | 4 |
| Buy | 323 |
| Hold | 159 |
| Sell | 7 |
| Strong Sell | 0 |
| No Rating | 7 |
Table 3
As one can see, Wall Street had a "Buy" or better rating on 65% of the market. Whereas they only felt that 1.4% of the market should be avoided. Given that one should always buy low and sell high, surely the analysts had learned their lessons and made more proper recommendations when the market hit its low on March 9, 2009. Oh, it gets better. Let's see what the data says.
| | |
| --- | --- |
| Rating (March 9, 2009) | Total Number of S&P 500 Companies |
| Strong Buy | 4 |
| Buy | 271 |
| Hold | 215 |
| Sell | 4 |
| Strong Sell | 1 |
| No Rating | 5 |
Table 4
As one can see, The Street was less likely to recommend buying opportunities when the market was at relative all-time lows than when it had been at an all-time high. From the market high to the market low, The Street actually reduced the number of stocks to buy by 16%, or 55% of the components of the index. This is completely backwards.
What Should One Do?
Now that it has been established that the market experts cannot predict earnings, and ratings are unreliable, it leaves us with the question, "What do I do?"
First, only invest in companies that have proven track records to grow revenues and earnings; they must be a real business. Make sure the companies are financially sound and have positive free cash flow. Make sure you are using some measure to assure that you are not overpaying for the company. This could include value ratios like the price to earnings, price to sales, or price to book ratios. I prefer to use discounted cash flow or discounted dividend models, but I hope you get the point. Try to buy companies at an unfair value and are selling well below their intrinsic worth. Last, and most importantly, thoroughly backtest your models to ensure they are valid and reliable. There are plenty of resources available, and I have always been glad to share screens that have been proven to work, and I will continue to do so. The American Association of Individual Investors and John Reese share a lot of their screens and performance data, so I recommend you check them out too.
Here are a few of the screens I've shared over the years. All have been backtested and are worth a look.
What Do I Recommend?
For my growth portfolio, I own Gilead Sciences (NASDAQ: GILD) and Regeneron Pharmaceuticals (NASDAQ: REGN). Both companies are undervalued and have promise to double in the next five years. They have strong balance sheets and proven business models which grow their bottom lines and generate free cash flow.
For my income portfolio, my list is a bit larger and includes these names:
| | |
| --- | --- |
| Ticker | Name |
| | Valero Energy Corp. |
| | Target Corp. |
| | Cisco Systems Inc. |
| | Cummins Inc. |
| | QUALCOMM Inc. |
| | Cardinal Health Inc. |
| | Celanese Corp. |
| | V.F. Corp. |
| | Dr Pepper Snapple Group Inc. |
Table 5
All my income stocks yield at least 2% and have a history of rising dividends over the last 10 years. Their balance sheets are strong, produce free cash flow, and look to increase earnings over the long term.
Conclusion
I gave up on following Wall Street years ago. I even gave up on trying to beat the market, and I just focus on investing in quality companies. If I recommend a company to a client, it is very likely I own it too. I eat my own cooking. The specialists in the market? They sell what they like, but only to generate their profits, not their portfolios. Do your homework, or find an advisor who will do it for you. If you do this, you will be fine over the long term.
Happy Investing!
Disclosures
Investments are subject to market risks including the potential loss of principal invested.
Foreign investments may involve greater risk than U.S. investments, including political and economic upheaval and the risk of currency fluctuations.
All investments involve risk, including risk of loss, and are made at your risk exclusively.
The views and opinions presented in this article are mine and mine alone.
Disclosure: I am/we are long GILD, REGN, TGT, VFC, CMI, QCOM.
I wrote this article myself, and it expresses my own opinions. I am not receiving compensation for it (other than from Seeking Alpha). I have no business relationship with any company whose stock is mentioned in this article.